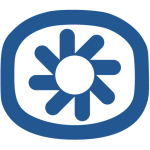 The mark of aviation excellence
Airmark Components has repair capabilities on over 3,500 aircraft components. Our repair and overhaul capabilities include pneumatic, heat transfer, hydraulic, electro-mechanical, electrical and fuel/oil components.
We look forward to the opportunity to show you why Airmark Components is known as "The Mark of Aviation Excellence".
01.
Pneumatic Valves
Air Cycle Machines
Cooling Turbines
Air Turbine Starters
Pneumatic Drive Units
Actuators
Center Drive Units
02.
Heat Exchangers
Precoolers
Condensers
Water Separators
03.
Accumulators
Actuators
Pumps
Valves
04.
Ignition Exciters
Ignition Leads
Fans & Blowers
APU Starters
Generators
05.
Oil Coolers
Fuel Heaters
Ejector Pumps
Tanks
Valves